Outline
Torghar is a district of Khyber Pakhtunkhwa. It covers an area of 497 km2 (25,8125 acres) and is divided into 16 Union Councils, grouped in two tehsils.
Judba Tehsil

Khander Tehsil
Torghar District formerly also known as Kala Dhaka is the smallest district in Pakistan of Hazara Division in Khyber Pakhtunkhwa province. It was officially separated from Mansehra District in 2011 under Article 246 of the Constitution of the Islamic Republic of Pakistan. According to the 1998 census, the Mansehra subdivision then known as Kala Dhaka had a population of 174,700, of which 96% had Pashto as their first language.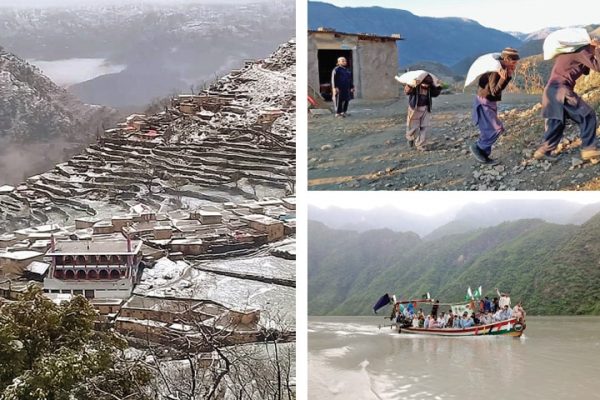 It lies between 34°32′ and 34°50′ N, and 72°48′ and 72°58′ E. It is bounded on the east by Agror and on the south by Tanawal; to the west it is bounded by Buner, to the northeast it borders with Battagram. The range has a length of 25 to 30 miles from north to south and an elevation of 8,000 feet above sea level. This area has also been called Chagharzai, because of adjoining Chagharzai areas of Buner District. Opposite Kala Dhaka (officially 'Kala Dhaka' has been renamed 'Tor Ghar'), across the Indus River is Shangla District, mainly the area belonging to Tehsil Martung.
The Indus washes its northern extremity and then turns due south. Between the river and the crest of the range the western slopes are occupied by Yusufzai Pakhtoons. The rest of the range is held by Swatis tribal group of Pakhtoons. The Black Mountain forms a long, narrow ridge, with higher peaks at intervals and occasional deep passes. The highest peak is known as "Machay Sar" and is visible from Agror and other adjoining areas. Numerous spurs project from its sides, forming narrow gorges in which lie the villages of the tribes. The upper parts of the ridge and spurs are covered with thick forests of pine, oak, sycamore, horse-chestnut, and wild cherry; but the slopes are stony and barren.