Trend Analysis
| | | |
| --- | --- | --- |
| Demographics | 1998 | 2017 |
| Area SqKms | 1257 | 1257 |
| Population | 2,026,851 | 4,269,079 |
| Population Density / SqKm | 1612.5 | 3396.244 |
| Urban Population | 982816 | 167654 |
| Rural Population | 1044035 | 1866543 |
| Total Housing Units | 235215 | 489843 |
| Housing Units having Electricity | 223433 | 443215 |
| Housing Units Having Piped Water | 111884 | 234567 |
| Housing Unit using Gas for cooking | 92101 | 115647 |
Source: Pakistan Bureau of Statistics
Outline
The capital city of Khyber Pakhtunkhwa, Peshawar is the most developed district of the Province. On the whole, the economy of Peshawar is currently based on vast variety of economic sectors, among them are Agriculture, Manufacturing, Services, and Pharmaceutical Sector. As such, the immediate growth of Peshawar district is hinged on sustainable development of these sector. In particular, Peshawar already is Manufacturing, Services and Pharmaceutical Hub of the Province, but there is room to grow even more. In addition, there is minor growth potential in Dairy & Livestock, Real Estate, Tourism and Education.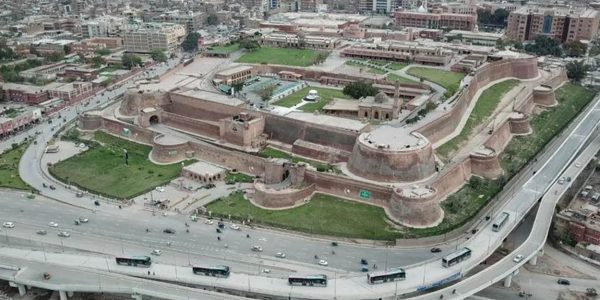 1. Manufacturing sector
Snapshot
Being the Provincial metropolis, Peshawar hosts an industrial base that manufactures a wide range of products like steel and other alloys, marble blocks, textiles, beverages, automobile body parts, sporting arms, ceramics, edible items (biscuits, bakery items, oil/ghee etc.), furniture and soaps/shampoo. With the normalization of security situation in the province and advent of CPEC, it is high time that the industrial setup of Peshawar is given a boost by wooing local and foreign investors to move in. In particular, there is a special opportunity for setting up new and sophisticated industrial units, like nano tech plants, automation plants and other heavy industrial plants.
Strength
Provincial capital that hosts an industrial base.

Normalization of security situation in Peshawar attracting investors from local and foreign investors to industrialize the province.
Opportunities
Government of KP can take following route to make Peshawar a major Industrial and Manufacturing Hub of Pakistan:
In Peshawar Economic Zone, ensure that;

Investors willing to setup industrial units for sophisticated new technology be given special

Uninterrupted supply of discounted electricity from special power generation plant designed for the zone.

Water Treatment Facility.

An impregnable security system.

Residence colony for workers equipped with modern educational, health and shopping

Especial focus can be laid on setting new industrial units that specialize in sophisticated technological items, previously unintroduced in Pakistan.
Provide special insurance bonds to foreign companies so that their security and damages fears could be removed.
In cooperation with Pakistan Railways, the rail connections between Peshawar and other Industrial cities of Pakistan (Sialkot, Taxila, Faisalabad, Lahore etc.) could be strengthened through fast trains. This would allow quick transportation of raw materials and industrial products.
2.

Tourism and Hospitality Sector
Snapshot
Peshawar District has minor potential to be the "Hub of Archaeological and Adventure Tourism" in the province; by virtue of being one of the oldest city in the Subcontinent, and comparatively well-developed tourism infrastructure in the province. Following facts should be highlighted here;
Peshawar harbors artifacts and structures from many of the great civilization that have ruled this region in the past (Buddhist, Afghans, Mughals, and British etc.). Interior Walled City in particular is riddled with historic buildings and monuments. Peshawar also has its own museum that hosts artifacts from all over the province.

Good quality hostels, guest houses and restaurants are found in reasonable numbers here,
Strengths
Historic places to visit.

Hostels for the students and hotels for the tourists.

Secured than other cities in Khyber Pakhtunkhwa.

Better roads and communication infrastructure.

Friendly environment as people of KP are known for their hospitality and respect towards their guests.
Opportunities
Tourism Cooperation of Government of KP (TCKP) needs to take following steps to make "Hub of Archaeological Tourism and Adventure Tourism":
An aggressive media campaign be launched nationally and world-wide to promote tourism in Peshawar;

Documentaries and WC be made and air time be bought on different national and international channels.

Advertisements be made for promoting Peshawar at special events like Qatar 2020 FIFA World Cup, and Dubai Expo 2020 etc.

Electronic Brochures be made for Peshawar, for promotion of the city on Social Media.

The city government should take ownership of all the historical sites in the city and earn revenue through it. For maintenance purpose, technical and financial assistance be sought from UNESCO, World Bank and Aga Khan Foundation.

Capacity of hosting tourists should be increased. Open tenders and invite private hospitality businesses to open their setups in'the area, such as Serena, Avari and Hilton etc.

Identify areas for construction of family theme parks and adventure clubs, and invite private sector for investment.

Conduct research on other areas of the district and identify potential spots where feasible tourist resorts can be constructed in the long-run.
3.

Horticulture
Snapshot
In the horticulture sector, Peshawar is known for producing quality fruit products. Particularly quality citrus, pear, peach, apricot, persimmon, strawberry, plum, water melon of Peshawar are delightfully tasteful. The overall fruit yield of the district is among the highest in the Province. In addition, Peshawar also produces some vegetables, albeit in smaller quantity as compared to fruits. They include potato, turnip, tomato, peas, okra and beans etc. Given the advent of CPEC in KP, it is high time that the horticulture of Peshawar District is given a boost so that it can become a major "Fruit Supply Centre" to China, Afghanistan and Central Asia.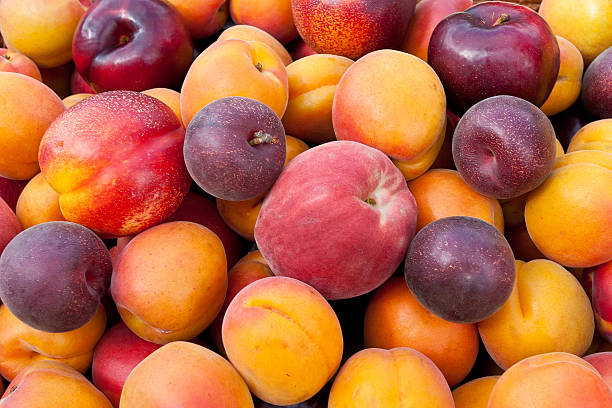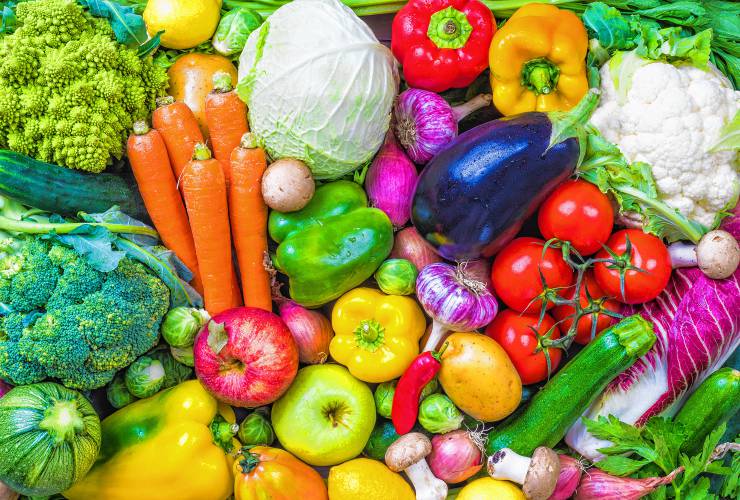 Strengths
Suburbs containing the gardens of fruits and fields of vegetables.
Opportunities
To fully utilize the potential of this sector, following steps can be taken by KP Agriculture Department:
Assisting the local farmers in restoring and expanding their farms in cooperation with international donors and Botany Department of University of Peshawar.

Regular workshops and seminars should be conducted to educate farmers on modern farming techniques. In this regard, assistance from USAID, UN Food and Agriculture Organization (UNFAO) could also be sought.

Create an environment facilitating interface among the growers, traders and exporters.

Concerned Government department can facilitate the fruit farmer in establishing new linkages with foreign buyers, in Middle East, Central Asia, China and Eastern Europe – since these regions would now be more easily connected to Peshawar viz, (SPEC and corresponding OBOR trade network.

Minimize the pre and post-harvest losses through strategic planning.

Food companies, specialized in making fruit based products -—– juices, marmalades jams, yoghurts, creams etc. can be invited to setup their processing prams in the area For instance, firms like Mitchells or Shezan.

'Private regulated markets' can be introduced in the region, which not only can increase the productivity of horticulture but would also benefit both consumers and sellers. For this, these steps are needed to be taken:

Streamline the management structure.

Educate the farmers and distributors about the value of hygiene and value addition, and ensure they provide quality products.

Promote gradual institutional development.

Avoid rigidities of predetermined, fixed staff.

Make revenue collection automatic.

Investments to improve common infrastructure and facilities should be a continual process.

Establish gene pool in the public and private sector.

Build the capacity of all the stake holders, extension workers, businessmen and farmers including women.

Promote mechanism for public private partnership.
4.

Agriculture
Snapshot
Like the sector of horticulture, Agriculture District also carries a significant comparative advantage in production of major crops as given below;
wheat production of 80306 tonnes 37544 hectare area

maze production of 29532 tonnes on 16000 hectare area

sugarcane production 422998 tonnes on 8134 hectare area
The district has a number of flour operational in the area. Though the agriculture sector is fairly developed there is still an opportunity to improve and make it. an male sector that can compete with global markets. The cultivated area of Peshawar is 78854 hectare, 7'8717 hectare area is being cropped, uncultivated area is 47807 hectares.
(source: Agriculture Dept. Crop Statistics for KP year 2015-16)
Strengths
Home to cereal and cash crops.

A number of sugar and flour mills.
Opportunities
The Government of KP can act upon following recommendations to increase the efficiency of this sector:
Given low education level of local farming community and their subsistence farming approach, it is advised that:

Agriculture department of KP, in collaboration with Agriculture University of KP, should apprise local farming community of productivity levels of different creps in their area.

Farmers should be encouraged by the Government to plant crops in which their given area holds comparative advantage. In this regard, a certain amount of financial cushion should be provided to farmer to help them in the transition phase — in cases where farmers are not used to or not familiar with a high yielding agricultural product.

Regular workshops and seminars should be conducted to educate farmers on modern farming techniques. In this regard. Assistance from USAID, UNFAO could also be sought.

Concerned Government department should help provide the local farmers to have access of their products to the neighboring countries, Le. Afghanistan, China and Central Asian States, as area is close to the newly developed CPEC road infrastructure, it would be a very feasible initiative.

To make credit easily accessible to local farmers following actions can be taken;

Encourage commercial banks to offer credits to the farmers. Khyber Bank and ZTBL may play an important role in facilitating the credit facility.

Educate the farmers how easy credit schemes could help them in getting accessories and expanding their output.
3. With consultation and consent of all the stakeholders and subject to availability of suitable land, China could be offered to buy some of the land for farming, given the expected shortage it would face in future for cereal products. It has already bought some land in Africa and Russia for this purpose. Given the proximity of Peshawar with CPEC route, it would be much feasible for China to invest here.
5.

Dairy and Livestock
Snapshot
Peshawar has a fairly untapped development potential in Dairy and Livestock business, having huge Collection of farm animals at its disposal. These are in large numbers which include;
223,150 Cattles

143,481 Buffalos

67,208 Sheep

265,272 Goats

1,936,581 Domestic poultry
Consequently, the milk production from this region is also among the highest in the Province— with daily production of 5,601,476 liters and 1,176,309,960 liters annual production. Given the close proximity with Afghanistan Central Asian States and possibly China wt: re (tore is shortage; of Livestock and high demand of dairy items, Peshawar is ideally placed to become a small regional hub of livestock that can fulfill the demands of aforementioned states.
(source: Department at Livestock & Dairy Development KP, census 2006).
Strengths
A huge number of farm animals.

Highest milk production in the region.

Close proximity to Afghanistan and other central Asian countries.
Opportunities
To exploit this trade potential of livestock from Peshawar, the Government of KP can take following initiatives:
Setup modern facilities to facilitate the growth of this sector;

A modern research institute on Veterinary Sciences, in collaboration with Agriculture University Peshawar. Cooperation in this regard can also be sought from New Zealand and Australia.

A butchery with meat processing facilities based on international standards.

Modern cold storage facilities for storing milk and meat.

A training institute for farmers and cattle herders where:- seminars and workshops for them are regularly arranged.

Invite local and foreign investors to install state of the art farm amenities;

Nestle, Engro Foods etc. can be invited to setup their plants.

These companies would also be asked to train the local community on cattle raising.
6.

Services Sector
Snapshot
Like most metropolises, Peshawar's economy is heavily dependent on services sector for growth and employment generation. Services industry of Peshawar include restaurants, banks, insurance companies, security companies, package delivery companies, automobile repair, hotels, educational institutes, shops etc. As Peshawar would grow in the future, so would the demand for the services industry. Hence, there is enough space for this sector to grow.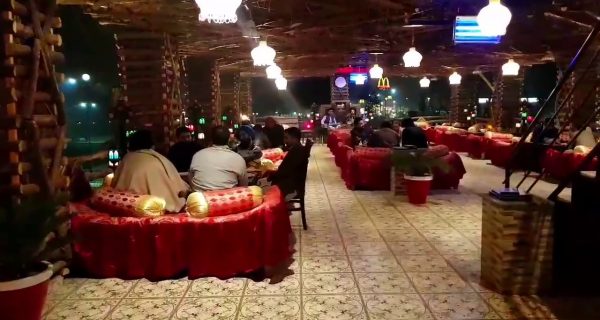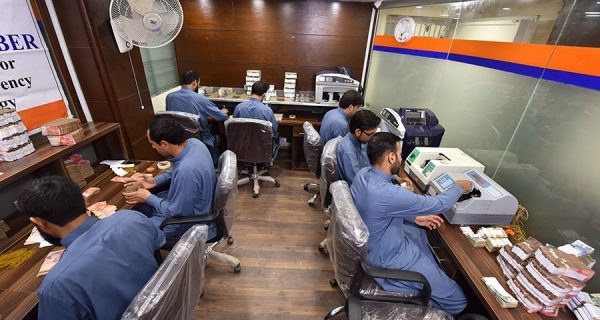 Strengths
A competitive market for service sector.
Opportunities
In order to make services industries in Peshawar more effective, KP government can adopt following policy Options:
Encourage private sector investors to invest in those service delivery which are untouched. For instance, automobile repairing, house and office maintenance (plumbing, wiring, tiling etc.), Mohala/Street cleaning and garbage collection but-chew etc.

Institute a cell under District Administration that keep tabs on previously informal sectors (mentioned above), which would ensure provision of quality services.
7.

Pharmaceuticals
Snapshot
Peshawar is base for quite a large number of pharmaceutical companies and laboratories (approximately 26 in number). Notable among these are Aries Pharmaceuticals, Libra Pharmaceuticals, Nova Pharmaceuticals, 2 Jans Pharmaceuticals etc. Although this sector has fairly strong roots in Peshawar, there is potential for further growth of the pharmaceutical industries. If it is exploited properly, Peshawar can become "Pharmaceutical Hub" of Pakistan.

Strengths
Pharmaceutical hub of Khyber Pakhtunkhwa.

Major companies of pharmaceutical sector exist here.
Opportunities
If the KP Government and the local Peshawar Administration wants to materialize the opportunities presented before them, they may have to take the following course of actions:
The Government of KP in collaboration with Pharmacy Department of University of Peshawar needs to carry detailed census of natural growing pharmaceutical plants in the province and list down which of them are of use for pharmaceutical companies.

For evolution of state of art pharmaceutical industry in Peshawar, authorities has to do the groundwork now;

Designate an area of Industrial Zone where the private pharmaceutical industries would be invited to open their units.

Ensure the said zone has basic amenities, such as uninterrupted electricity, gas, water and security.

Provide incentives to the local and foreign companies to open their unit; in the area.

Construct a vocational institute in the zone when locals can be trained in the basic skills, required for working in pharmaceutical units.

The capacity and working knowledge of the local population has to be enhanced so that they may consider growing such plants for commercial purposes;

A regional training and information facility can also be established for this purpose.

Establish a botanical garden for the Pharmacy Department of University of Peshawar.

Seminars and workshops at village level can be arranged for local grower's community.

In this regard, technical assistance can be sought from the Pharmacy Department of University of Peshawar, as well as international development organizations such as USAID, DFlD.
8.

Real Estate Sector
Snapshot
Peshawar is a fast expanding provincial metropolis, giving it immense potential for real estate development especially housing colonies, residential apartments, shopping mall etc. The city is within couple of hours driving distance from Nowshera, Mardan, Swabi, Kohat and Islamabad (five to six hours from Kabul). lt has reasonably well established economic sectors and the climate here is not extreme as well. Moreover, there is plenty of non-agricultural land available for real estate development. The city already has great experience in developing real estate schemes.
Recommendations
In order to fully tap into this sector, KP government along with District Administration of Peshawar can take following actions:
Identify areas where real estates can be developed and conduct necessary feasibility studies.

Open tenders and invite local and foreign real estate developers for building state of the art, environment friendly estates, such as Bahria, Emaar etc.

Ensure that land transfer from local to real estate developers is transparent and without dispute.

Assist real estate developers in provision of basic amenities, Such as electricity, water, natural gas etc.
9.

Educational Institutes
Snapshot
Rapid and sustainable economic growth of KP is only possible on the back of skilled and qualified labor force. At present there is a shortage of quality universities and education centers in KP (only 17 functional universities recognized by HEC). Peshawar by virtue of being the capital city of the province, hosts most of the universities working in the province, but only a few of them are capable of competing with top universities in Pakistan (none of them is in top 500 rankings of the world). For converting KP into a "Knowledge Hub" that would drive the country and the whole region into next era of growth, it is imperative that the universities in Peshawar are equipped with most advanced state of the art teaching techniques and facilities.
Strengths
Qualified labor force available in this sector.

Basic infrastructure available of most of the universities of province.
Opportunities
In this regard, the Provincial Education Department has following policy options available:
Streamline the Curriculum taught at universities and ensure it is up to the world's standards;

Technical consultation in this regard can be sought from DFID, USEFP or other credible sources.

Encourage cooperation of local universities with reputable foreign universities like Caltech, UC Berkley, Carnige Melon, ANU, American University, University of Beijing etc. Cooperation should target academic exchange, joint degree programs and joint research programs.

If feasible, invite the universities mentioned above to open their overseas campus in the city.

A state of the art research institute, related to each of the above mentioned sectors should be open there, with exchange programs for scholars.
10. Hayatabad Economic Zone
Address: KPEZDMC Zone Office, Hayatabad Economic Zone, Hayatabad Peshawar KP
Contact Person: Sajid Nawaz (Acting Manager Estate Office- Peshawar)
Email: sajid.nawaz@kpezdmc.org.pk
Phone Number: +91 9330014-15
11. Handicraft
Snapshot
Peshawar District is home to some of the best handicraft work in the country. They include traditional caps, garments, leather shoes (Peshawari chapals), embroidery items (decoration pieces), shawls, rugs, embroidery and some handmade furniture. Large number of females are employed in this sector. This sector in Peshawar also enjoys comparative advantage to skilled and cheap labor. If given proper attention, handicraft items of this region can bring substantial revenue for the district and the whole country; and can generate more employment opportunities.
Strengths
Traditional handicrafts.

Provision of employment to women.

Cheap and skilled labor.
Opportunities
In order to boost the handicraft sector of Peshawar District, it is recommended that following course of action be taken by the Provincial Government:
A Quality Enhancement Center (QEC) be setup in the area which enlighten the local owners about the standard quality require for export of handicraft items

SMEDA and AHAN (Eik Hunar Eik Nagar) can be involved in this scheme

Collaboration can also be sought with EU and USAID.

Open at least one high quality Skill Enhancement Institute at even: sub-division of Peshawar for facilitation of workers and cottage owners.

Encourage banks to offer credit schemes to local firm owners. Also arrange seminars on lending system of banks and how they are useful in expanding businesses across the world.

Promote the handicraft products of Peshawar in Pakistan and abroad through:
Brochures and booklets.

A specially designed website on handicrafts of KP. The booklets and website should carry product pictures and contact information of all cottage owners in the area.

Expos and short documentarie.
12.

Conclusion
Peshawar district has the potential to grow in many areas – proper estimation 0f threats and overcoming the weaknesses in every sector could lead to speculative growth. Focus and strategic planning from the concerned authorities towards further improvement in every sector would enable to increase the revenue collection, generate employment opportunities and uplift the living standards of the masses.