Trend Analysis
| | | |
| --- | --- | --- |
| Demographics | 1998 | 2017 |
| Area SqKms | 1632 | 1632 |
| Population | 1460100 | 2373061 |
| Population Density / SqKm |  894.7 | 1454  |
| Urban Population | 255128 | 323453 |
| Rural Population | 1164972 | 1986543 |
| Total Housing Units |  84595 | 311868 |
| Housing Units having Electricity |  144586 | 284545 |
| Housing Units Having Piped Water |  31264 | 54362 |
| Housing Unit using Gas for cooking |   21218 |  45646 |
Source: Pakistan Bureau of Statistics
Outline
District Mardan is one of the economically developed region of KP Province. The sectors on which the district main stands are agriculture, horticulture and manufacturing (heavy industries like railway engines, sugar industry and other manufacturing concerns like cigarettes, textiles, beverages, ceramics, edible oil/ghee, and soaps/shampoo etc.). This district has a minor potential to become 'Multifaceted Hub of Mining, Heavy Manufacturing, Agriculture and Tourism'.
KPOGCL has identified hydrocarbon deposit in Nowshera block which consists of Mardan, Charsadda, Swabi and Buner districts presenting joint venture opportunity for national and international firms for exploration and production. The area is also suitable for olive tree cultivation and in 2005 Pakistan Oil Seed Development Board initiated a project with assistance from institute Agronomico Per L'Oltremar (IAO), a scientific and technical branch of the Italian Ministry of Foreign Affairs to provide technical support to farmers in the areas with potential for olive cultivation in an effort to produce edible oil. Olive cultivation has the potential to ease together with other crops the burden of the import bill for edible oil. 30 employees of P008 and 600 farmers from KP were trained by the project authorities and farmers were also provided saplings on concession rates.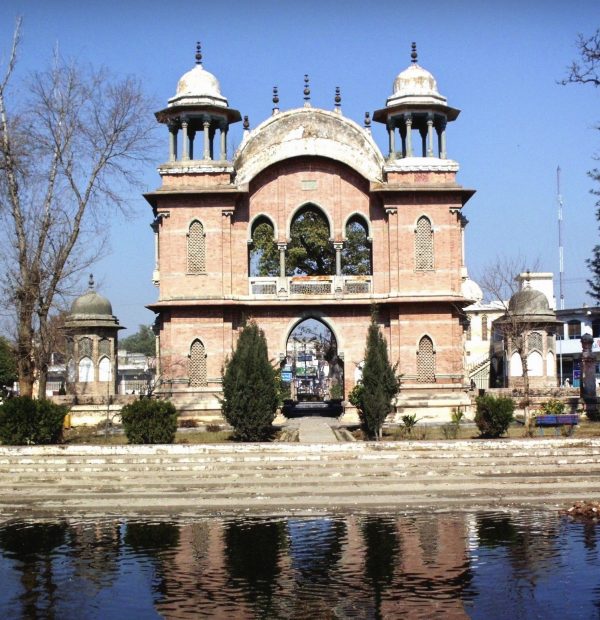 1.

Mining Sector
Snapshot
As per KP Bureau of Statistics report of 2012-13, Mardan truly is rich with different types of minerals including dimension stones (marble, bartyes, granite and dolomite etc.), industrial rocks (limestone, soapstone etc.). Marble and limestone, in particular, are produced in enough quantity not only to meet the domestic demands but also international demands (China, Middle East and Central Asia via CPEC route).
Strengths
Rich with minerals.
Close proximity to CPEC western route.
Opportunities
In order to overcome the above mentioned challenges faced by the industry, and make it more competitive for global market, following policy recommendations can be adopted:
The office of KP Mineral Development Department should offer regular assistance to industry in general on modern mining techniques, equipment handling and environmental safety.
Immediate surveys should be conducted to estimate the exact amount of minerals found in the district;

Assistance for geological survey could be sought from Germany, Italy Austria etc. (countries with experience of mining heavy metals).
Financial assistance could be taken from USAID, DFID etc.

KP Mineral Development Department needs to prepare an Investor's Brief that clearly quantify / identify the potential of mining minerals in the area, and state the current level of investigation for the total amount of minerals available;
To increase accessibility of local mine and industry owners to finance, KP Government can use following options:

Establish a 'Mineral Development Bank' for financial and technical support of mining industry.
Encourage all state owned and private banks to offer Islamic banking to the local owners.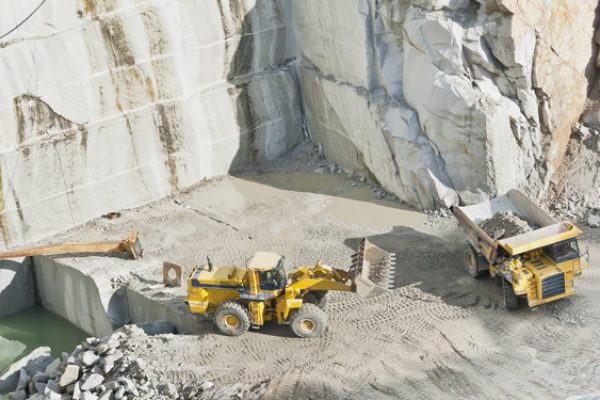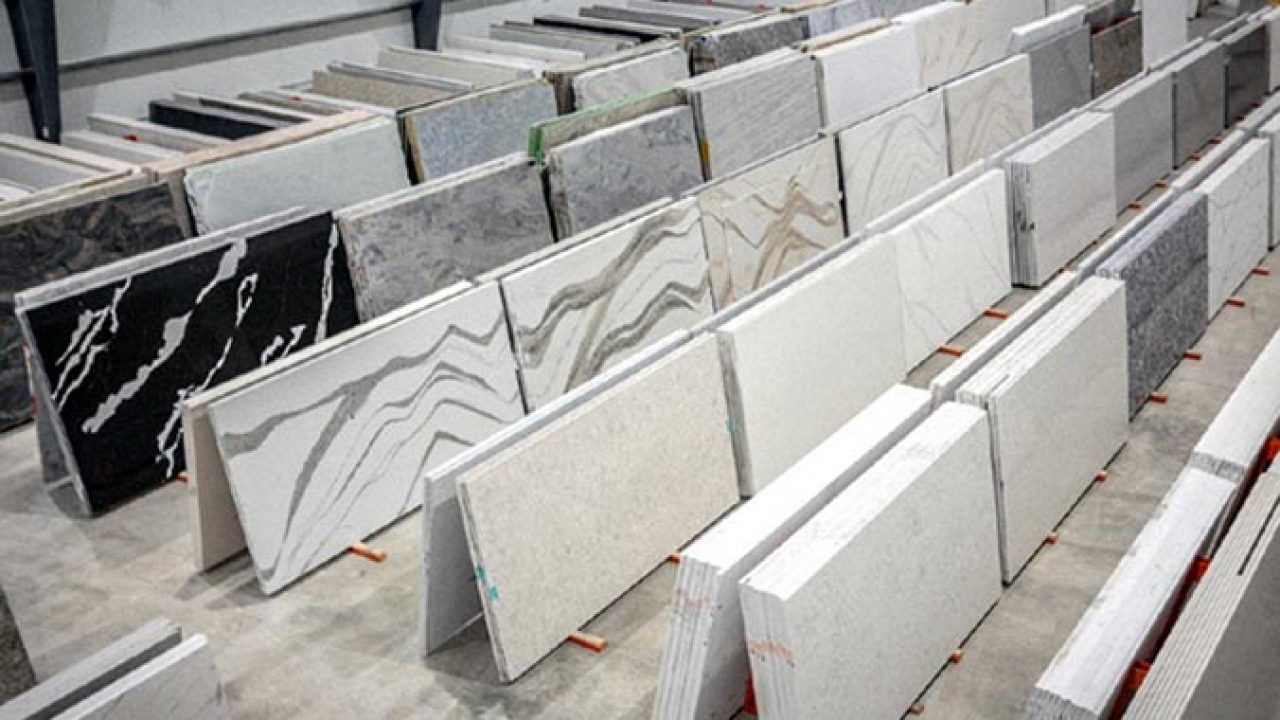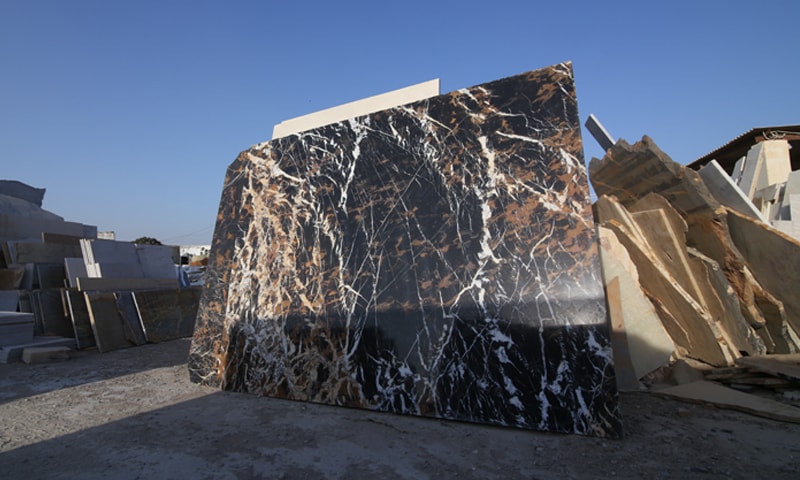 2.

Horticulture
Snapshot:
Horticulture sector of Mardan District produce a vast variety of vegetable and fruit products. Among fruits are orange, plum, peach, apricot, pear, citrus are of good quality (http://agriext.kp.gov.pk/page/horticulture). In the vegetable category, potato, turnip, tomato, peas, pumpkins, okra and beans are quite well known. Mardan has one of the highest annual horticulture output in KP. Given the advent of CPEC in KP, it is high time that the horticulture of Mardan District is given a boost so that it can become a major "Fruit Supply Centre" to China, Afghanistan and Central Asia. As per Livestock department census of 2006, an estimated 616, 214 farm animals are reported in Mardan.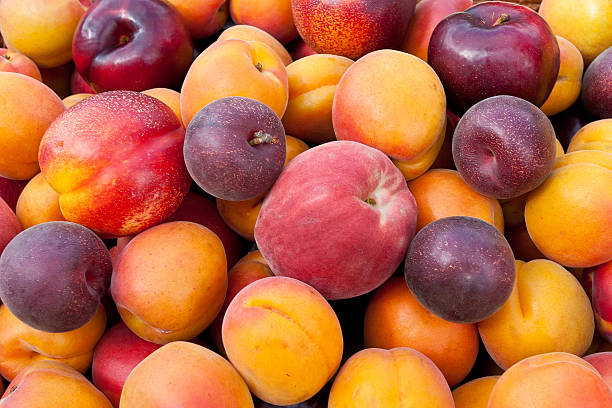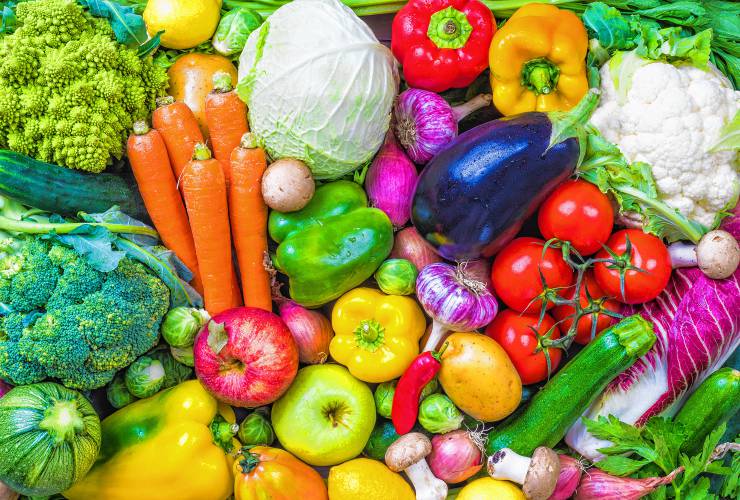 Strengths
Production of vast variety of fruit.

Could become a major fruit supply center.
Opportunities:
To fully utilize the potential of this sector, following steps can be taken by KP Agriculture Department:
Create an environment facilitating interface among the growers, traders and exporters.

Minimize the pre and post harvest losses through strategic planning.

Ensure availability of certified plant materials.

Build the capacity of all the stake holders, extension workers, businessmen and farmers including women.

Promote mechanism for public private partnership.

Assist the local farmers in restoring and expanding their farms in cooperation with USAID and Botany Department of University of Peshawar.

Regular workshops and seminars should be conducted to educate farmers on modern farming techniques. In this regard, assistance from USAID could also be sought.

Secretariat of Commerce can facilitate the farmers in establishing new linkages with foreign buyers, in Middle East, Central Asia, China and Eastern Europe — since these regions would now be more easily connected to Mardan via CPEC and corresponding OBOR trade network.

Food companies, specialized in making fruit based products — juices, marmalades jams, yoghurts, creams etc. can be invited to setup their processing plants in the area.

'Private regulated markets' can be introduced in the region, which not only can increase the productivity of horticulture but would also benefit both consumers and sellers. For this, these steps are needed to be taken:

Streamline the management structure.

Educate the farmers and distributors about the value of hygiene and value addition, and ensure they provide quality products.

Promote gradual institutional development.

Investments to improve common infrastructure and facilities should be a continual process.
Snapshot:
As per crop statistics of Agriculture department report of 2015-16, Mardan district has cultivated area of 99926 hectares. Like the sector of horticulture, Mardan District also carries a significant comparative advantage in production of cereal crops (wheat 91004 tons, maize production of 89651 tons etc.) cash crops (sugarcane production of 1369273 tons etc.) In fact, the agricultural production of Mardan is right among the production leagues of Peshawar, Charsadda, Swabi (among the highest). It is why this district has a number of flour mills and sugar mill along with industrial setup of Khyber Tobacco Company. Though the agriculture sector is fairly developed there is still an opportunity to improve and make it an able sector that can compete with global markets.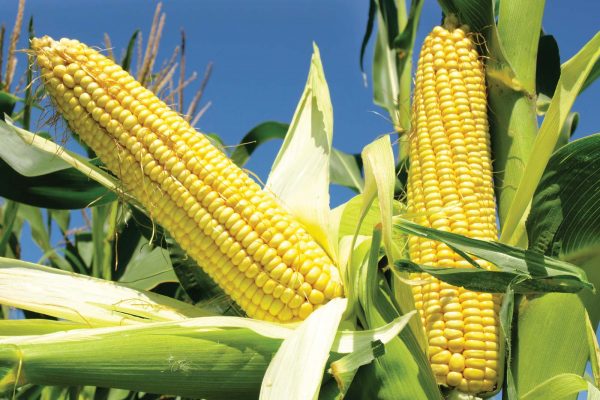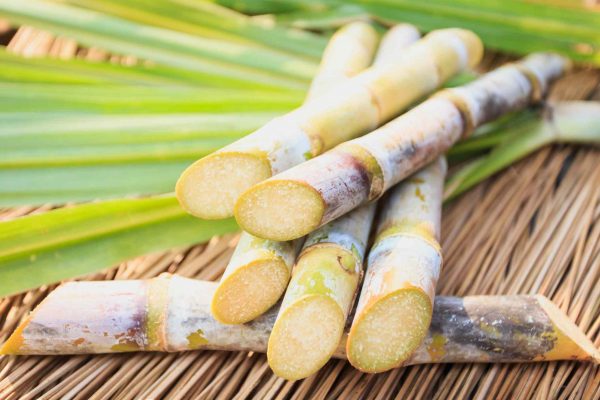 Strengths
Production of cereal and cash crops.

Large number of flour mills and a sugar mill.

Khyber Tobacco Company.
Opportunities
The Government of KP can act upon following recommendations to increase the efficiency of this sector:
Given low education level of local farming community and their subsistence farming approach, it is advised that:

Agriculture department of KP, in collaboration with Agriculture University of KP, should apprise local farming community of productivity levels of different crops in their area.

Farmers should be encouraged by the government to plant crops in which their given area holds comparative advantage. In this regard, a certain amount of financial cushion should be provided to farmer to help them in the transition phase — in cases where farmers are not used to or not familiar with a high yielding agricultural product.

Regular workshops and seminars should be conducted to educate farmers on modern farming techniques. In this regard, assistance from UNFAO, USAID could also be sought.

Ministry of Commerce should help provide the local farmers to have access of their products to the neighboring countries, i.e. Afghanistan, China and Central Asian States. As area is close to the newly developed CPEC road infrastructure. It would be a very feasible initiative.

To make credit easily accessible to local farmers following actions can be taken;

Encourage commercial banks to open Islamic branches in the area that offer credits to the farmers.

Educate the farmers how easy credit schemes could help them in getting accessories and expanding their output.

China could be offered to buy some of the land for farming, given the expected shortage it would face in future for cereal products. It has already bought some land in Africa and Russia for this purpose. Given the proximity of Mardan with CPEC route, it would be much feasible for China to invest here.
4. Tourism and Hospitality Sector
Snapshot:
Mardan District has minor potential to be the "Hub of Archaeological" in the province; by virtue of having the world renowned Buddhist Ruins at Takht Bai, which is an attractable commodity for foreign tourists especially from Japan and South East Asia.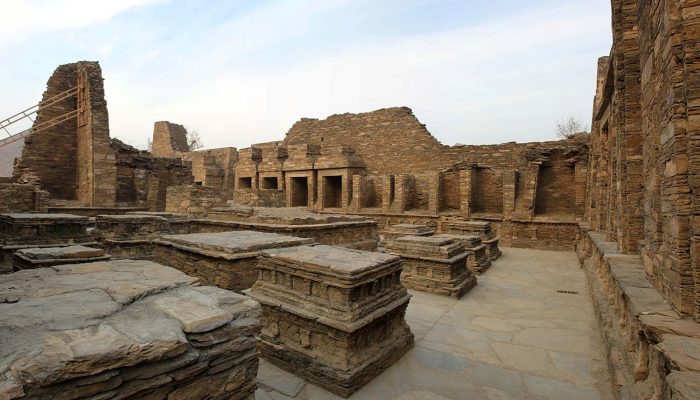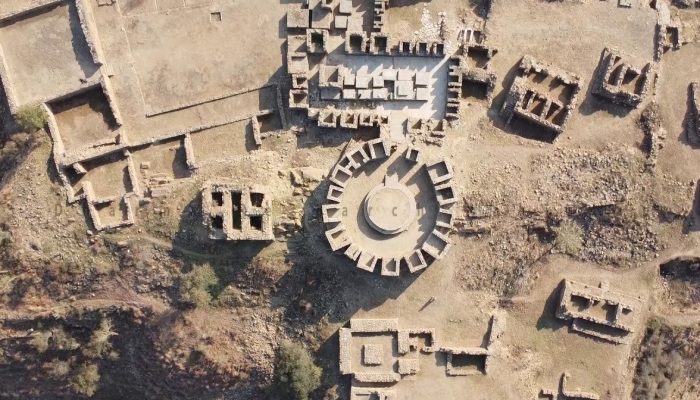 Strengths
Hub of archaeological sites — attractable for foreign tourists.
Opportunities:
Tourism Cooperation of Government of KP (TCKP) needs to take following steps to make "Hub of Archaeological Tourism"
On the immediate bases;

Coordinate with Provincial Transport Department and Communication Department to improve road and telecommunication setup for facilitation of tourists to the site.

Identify new locations for building of quality TCKP Guest houses and camping sites for tourists in the area, and upgrade the existing ones.

Open tenders and invite private hospitality businesses to open their setups in the area.

Identify areas for construction of family theme parks, adventure parks etc. in these villages and invite private sector for investment.

Preserve and develop Buddhist archaeological sites;

Seek technical assistance from UNESCO, Aga Khan Foundation and Government of Japan, Sri Lanka or Thailand.

Invite private sector, through process of bidding, to develop resorts on these sites.

Train local people in hospitality management.

Promote profile of Mardan where large number of population follow Buddhism especially in China, Japan, Myanmar, Sri Lanka and Thailand.

Promote tourism for Mardan District through promotion campaigns on TCKP website and Television Ads.
5. Manufacturing Sector
Snapshot:
Mardan has potential of hosting heavy manufacturing base of KP especially auto mobile industry (cars, trucks and buses).
Strengths
Various manufacturing units spread all over district.
Opportunities:
Government of KP can take following route to make Mardan a major Industrial and Manufacturing Hub: of the province:
In Rashakai Special Economic Zone, ensure that;

Investors willing to setup industrial units for sophisticated new technology be given special concessions.

Uninterrupted supply of discounted electricity from special power generation plant designed for the zone.

An impregnable security system.

Water Treatment Plant.

Residence colony for workers equipped with modern educational, health and Shopping facilities.

Provide special insurance bonds to foreign companies so that their security and damages fears could be removed.

Invite renounced auto manufacturers like Audi, VW, Renault, GM, Tesla to setup their manufacturing plants in the area.

Similarly, companies dealing in heavy duty vehicle manufacturing (Trucks and Buses) like Hino, Nissan, Volvo can also be invited to invest here.
Mardan district is full of opportunities for the investors in manufacturing, agri—business, mining and processing sector, hospitality management and if the concerned departments develop and implement an effective strategy, these opportunities would enable to district economy to grow excessively resulting in creation job opportunities, revenue generation and uplift living standard of the locals.