Trend Analysis
| | | |
| --- | --- | --- |
| Demographics | 1998 | 2017 |
| Area SqKms | 996 | 996 |
| Population | 906048 | 1616198 |
| Population Density / SqKm | 2353.4 | 4197.9 |
| Rural Population | 906048 | 1616198 |
| Total Housing Units | 55860 | 97508 |
| Housing Units having Electricity | 50571 | 90076 |
| Housing Units Having Piped Water | 30453 | 70482 |
| Housing Unit using Gas for cooking | 8786 | 16518 |
Source: Pakistan Bureau of Statistics
Outline
Charsadda's economy has potential to develop on multiple sectors. Among them are Manufacturing, Agriculture, Dairy and Livestock. In the manufacturing sector, Charsadda can become the Regional Hub of Leather and Footwear goods, with additional room for sporting goods industry. In Agriculture, this district produce enough cereal and cash crop to have Agro Based Industry of its own. Similarly,  ith over 940 million liters of annual milk production, there is ample cause for local or multinational dairy company to setup its plant here. In addition to these aforementioned sectors, the Mining, Fishery and Handicraft sectors can also support Charsadda's growth in the long run.
Furthermore, KPOGCL has identified hydrocarbon deposit in Nowshera and Charsadda block which consists of Mardan, Charsadda, Swabi, Malakand, Peshawar and Buner districts presenting joint venture opportunity for national and international firms for exploration and production.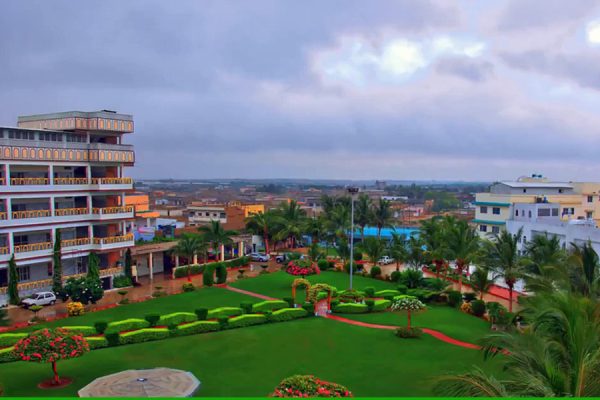 1.

Manufacturing Sector
 Snapshot
Charsadda has a famous leather and handmade footwear industry, which can be exploited to the full. This district has a trained and cheap labor force for making quality products as well which is why leather and footwear products from this area are already being exported to Gulf countries, where a large number of expatriate community from KP province is settled. Given these conditions, Charsadda can be converted into a Hub of Leather and Footwear Products in the region.
Strengths
Major Footwear industry of KP.

Cheap Labor force.

Producer of export quality goods.
Opportunities
Government of KP can take following route to exploit Charsadda's potential:
Ensure that;

Investors willing to setup industrial units for sophisticated new technology be given special concessions.

Uninterrupted supply of discounted electricity from special power generation plant (solar or diesel based) designed for the zone.

Water Treatment Facility.

An impregnable security system.

Residence colony for workers equipped with modern educational, health and shopping facilities.

In particular, invite famous footwear brands – both formal wear and sportswear –– to open their manufacturing units in the district. These may include Nike, Addidas, Zara, Hugo Boss etc.

Similarly, companies which specialize in making leather garments can also be invited to setup their plants in the region.

Since the labor is skilled in making leather goods, an Industry of Sports Goods (Soccer Balls and Cricket Balls) can also be established in the area.

Provide special insurance bonds to foreign companies so that their security and damages fears could be removed.

In cooperation with Pakistan Railways, the rail connections between Charsadda and other Industrial cities of Pakistan (Sialkot, Taxila, Faislabad, Lahore etc.) could be strengthened through fast trains. This would allow quick transportation of raw materials and industrial products.

Access to credit schemes from financial institutions on easy terms and conditions.

Promote local industry on national and international level, develop linkages with design houses and facilitate exposure visits.
2.

Agriculture
 Snapshot
Agriculture District also carries a significant comparative advantage in production of cereal crops (wheat, maize etc. with annual production that amounts to 6.4% and 4.5 % of Provincial production) and cash crops (sugarcane and tobacco etc. production that amounts to 27% and 14% of Provincial production). Sugarcane production in Charsadda is second highest in KP (Crops Statistics 2015-16 by Agriculture Department KP). There is possibility of increasing the production, given the size of the fallow land is about 62,572 acres (Crops Statistics 2015-16 by Agriculture Department KP) in the district. With such attributes, there is a great possibility for Charsadda to have an agro based industry of its own.
Strengths
Home to cereal and cash crops.

Follow land for agriculture purposes is 62,572 acres – possibility to be an agro-based industry.
Opportunities
The Government of KP can act upon following recommendations to increase the efficiency of this sector:
Given low education level of local farming community and their subsistence farming approach, it is advised that:

Agriculture department of KP, in collaboration with Agriculture University of KP, should apprise local farming community of productivity levels of different crops in their area.

A seed research facility should be established in the district.

Farmers should be encouraged by the Government to plant crops in which their given area holds comparative advantage. In this regard, a certain amount of financial cushion should be provided to farmers to help them in the transition phase –– in cases where farmers are not used to or not familiar with a high yielding agricultural product.

Regular workshops and seminars should be conducted to educate farmers on modern farming techniques. In this regard, assistance from donor agencies could also be sought.

Ministry of Commerce should help provide the local farmers to have access of their products to the neighboring countries, i.e. Afghanistan, China and Central Asian States. As area is close to the newly developed CPEC road infrastructure, it would be a very feasible initiative.

To make credit easily accessible to local farmers following actions can be taken;

Encourage commercial banks in the area to offer financial assistance to the farmers. Khyber Bank and Zarai Taraqiati Bank Ltd (ZTBL) can play an important role.

Educate the farmers how easy credit schemes could help them in getting accessories and expanding their output.

Invite local and foreign firms to setup silos in the area for cereal based products and grain storage.

In consultation and with consent of local farming community, China could be offered to buy some of the land for farming, given the expected shortage it would face in future for cereal products. China has already bought some land in Africa and Russia for this purpose.

According to Crop Statistics report (2015-16) by Agriculture Department of KP, the crop production of Kharif vegetables has increased ) 0.74% as compared to the previous year figures due to improved and high yielding seed varieties (hybrid). This opportunity can be further explored with introduction of variety of other seeds with regular availability of water.
3.

Dairy and Livestock
 Snapshot
Charsadda has a fairly untapped development potential in Dairy and Livestock business. There are about 1.7 million farm animals, which include 0.23 million Cattle, 0.12 million Buffalos, 48 thousand Sheep and 0.17 million Goats. Consequently, the milk production from this region is also among the highest in the province –– with daily production of 4.4 million liters and 940 million liters annual production. Given the close proximity with Afghanistan, Central Asian States and possibly China, where there is shortage of Livestock and high demand of dairy items, Charsadda is ideally placed to become a small regional hub of livestock that can fulfill the demands of aforementioned states.
Strengths
1.7 million farm animals – 4.4 million liters daily, 940 million annually milk production.
Opportunities
To exploit this trade potential of livestock from Charsadda, the Government of KP can take following initiatives:
Setup modern facilities to facilitate the growth of this sector.

A research institute on Veterinary Sciences, in collaboration with Agriculture University Peshawar. Cooperation in this regard can also be sought from New Zeeland and Australia.

A butchery with meat processing facilities.

Cold storage facilities for storing milk and meat.

A training institute for farmers and cattle herders where seminars and workshops for them are regularly arranged.

Invite local and foreign investors to install state of the art farm amenities;

Nestle, Engro Foods etc. can be invited to setup their plants.

These companies would also be asked to train the local community on cattle raising.
4.

Mining Sector
 Snapshot
Charsadda has several types of industrial mineral deposits including Dolomite (annual production approx. 20,000 tons), Chromite (annual production 7,500 tons) and Limestone (annual production about 19,500 tons). Though these production figures are not huge compared to neighboring districts; the reserves of these minerals are estimated to be enough to sustain Charsadda's economy for decades to come. It is possible that Charsadda can become the supplier of raw minerals to industrial units –– such as cement –– in the neighboring districts.
Strengths
Reserves of Minerals to sustain Charsadda district economy.
Opportunities
In order to overcome the above mentioned challenges faced by the industry, and make it more competitive for global market, following policy recommendations can be adopted:
Technical Training Center.

Freight Handling & Customs Centre.
The office of KP Mineral Development Department should offer regular assistance to industry in general on modern mining techniques, equipment handling and environmental safety.

Immediate surveys should be conducted to estimate the exact amount of heavy metals found in the district;

Assistance for geological survey could be sought from Germany, Italy Austria etc. (countries with experience of mining heavy metals).

Financial assistance could be taken from USAID, DFID etc.

KP Mineral Development Department needs to prepare an Investor's Brief that clearly quantify / identify the potential of mining minerals in the area, and state the current level of investigation for the total amount of minerals available.

To increase accessibility of local mine and industry owners to finance, KP Government can use following options:

Establish a 'Mineral Development Bank' for financial and technical support of mining industry.

Encourage all state owned and private banks to offer Islamic banking to the local owners.
5.

Fish Farming
Snapshot
Charsadda District has a small scale business related to fish farming, which have potential to bring substantial revenue for whole region. Currently, between 80 to 85 Metric tons of fish is being produced in Charsadda District. Given the quality and popularity fishes produced by these small scale farms, there is an opportunity for KP Government and the District Administration to facilitate the fish farmers to grow into a big industry, with possibility of exporting these items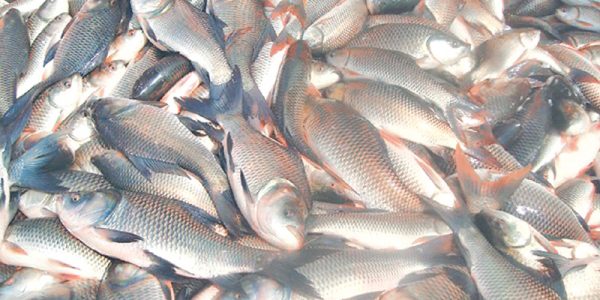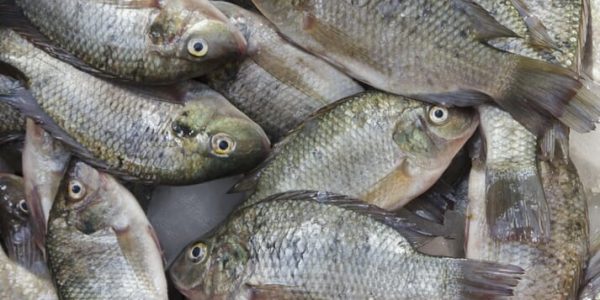 Strengths
Substantial number of fish production (trout & non-trout fish).
Opportunities
Government of KP along with District Administration can incentivize the growth of fish farming by taking following path:
Directorate of Fisheries of KP should first help out the existing fisheries in modernization. Then, new potential spots be identified for trout and non-trout fish farming and subsequently develop them.

Provide trainings to farming community on modern and effective fish farming. In this regard, again help can be sought from international donor agencies, who have an experience dealing with local communities in such sectors.

Subsequently in next phase, companies that have specialty in 'canned food' can be invited to setup their units in Charsadda District. 
6.

Handicraft
Snapshot
Charsadda District is home to some of the best handicraft work in the country. In particular winter shawls and Khaddar (Matta Mughal Khel cluster) and caps for men and women is quite famous. This sector in Charsadda also enjoys comparative advantage to skilled and cheap labor. If given proper attention, handicraft items of this region can bring substantial revenue for the district and the whole country; and can generate more employment opportunities.
Strengths
Home to best Handicrafts- particularly warm clothing for men and women.

Women employment in Handicraft Industry.

Skilled and cheap labour.
Opportunities
In order to boost the handicraft sector of Charsadda District, it is recommended that following course of action be taken by the provincial government:
A Quality Enhancement Center (QEC) be setup in the area which enlighten the local owners about the standard quality require for export of handicraft items;

SMEDA can be involved in this scheme for further growth of this sector.

Collaboration can also be sought with EU and USAID.

Open at least one high quality Skill Enhancement Institute and Women Business Development Centers at every sub-division of Charsadda for facilitation of workers and cottage owners.

Encourage banks to promote Islamic banking systems in the area for easy access to credit schemes to local firm owners. Also arrange seminars on lending system of banks and how they are useful in expanding businesses across the world.

Promote the handicraft products in Pakistan and abroad through:

Brochures and booklets.

A specially designed website on handicrafts of KP. The booklets and website should carry product pictures and contact information of all cottage owners in the area.

Expos and short documentaries.
7.

Conclusion
Charsadda district provides ample opportunities for the investors in above mentioned sectors. The district economy has the potential to gain significant growth and generate revenues. Oil and Gas exploration identified by KPOGCL in Charsadda and Nowshera block presents new avenues for investment and employment generation opportunities for the district.