Trend Analysis
| | | |
| --- | --- | --- |
| Demographics | 1998 | 2017 |
| Area SqKms |  1967 | 1967 |
| Population | 880666 | 1332912 |
| Population Density / SqKm | 447.7 | 677.6 |
| Urban Population | 157904 | 165423 |
| Rural Population | 722762 | 1167489 |
| Total Housing Units |  135575 | 148529 |
| Housing Units having Electricity |  101660 | 115793 |
| Housing Units Having Piped Water | 40498 | 47312 |
| Housing Unit using Gas for cooking |  24239 | 26556 |
Source: Pakistan Bureau of Statistics
Outline
Abbottabad has a total area of 1967 sq.km with a population size of 1,332,912 which comprises of 57% (approx.) male and 45% female population. The area has seen a population growth of 51% in the last 19 years. Abbottabad is a reasonably well-developed district of Khyber Pakhtunkhwa, built on several vibrant economic sectors. Among them Hospitality and Tourism, Education, Mining and Mineral Development are stand out sectors in which the district carries distinct comparative advantage. It would, therefore, be prudent that the provincial administrators give special focus on aforementioned sectors. In addition, there is a strong potential for establishment of Carbon Credit Industry through Forestry, which would be a game changer for entire region.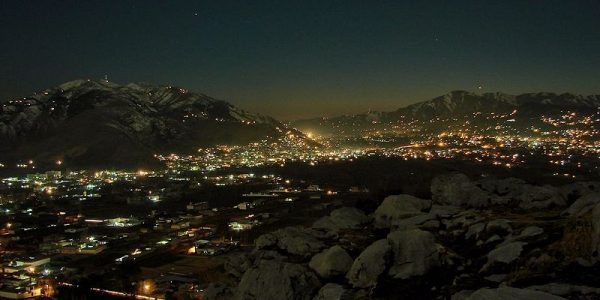 1.

IT and Knowledge Hub
Abbottabad has all the vital components to be a Knowledge and IT hub of the province. Following highlights need to be considered here:
Abbottabad has been one of KP's districts with high literacy rate. It has been housing a well-structured education setup since before the time of partition.

Some of the finest higher education institutes of the province, such as COMSAT Institute of Technology, campus of University of Engineering Technology, Ayub Medical College and Army Burn Hall College etc. are also located here.

For decades, the district has been providing some of the highly trained and skilled manpower to industry and services sector throughout Pakistan.

In coming few years, a new optical fiber, originating from China, will pass through Abbottabad, which would strengthen the local forte to support IT related services.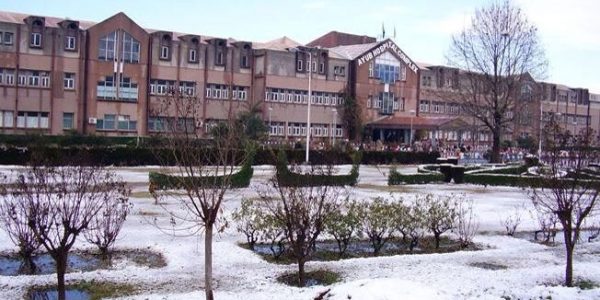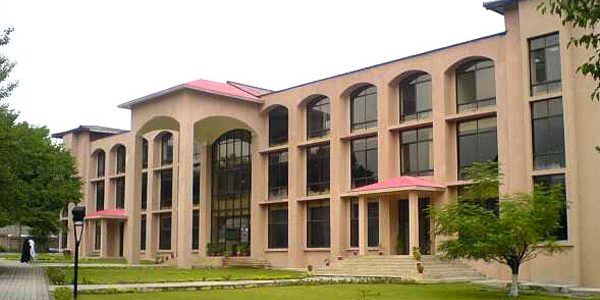 To realize the said objective, the Provincial Education Department in coordination with Khyber Pakhtunkhwa IT Board can take following initiatives;
Allocate an area for establishment of a world class Knowledge and IT Park and ensure provision of:

Plots and basic utilities, i.e. electricity, gas, insurance, security etc.

A small scale power generation unit, (hydro, solar based or diesel based).

Research and Development Lab.

Technical and Vocational Center.

Security system

Shopping Mall and Hotels.

Business Center.
Invite renowned universities from around the world – such Caltech, UC Berkley, Carnige Melon University, University of Beijing etc. to open their campuses here – preferably with the cooperation and support of local institutes.

Streamline the curriculum taught at universities and ensure it is up to the world's standards. Technical consultation in this regard can be sought from DFID, USEFP and British Council.

Exchange programs for local scholars and students to universities and training institutes around the world.
2.

Transit, Tourism and Hospitality Hub
Abbottabad is ideally placed to become a regional hub of Transit, Tourism and Hospitality owing to following factors:
The district is endowed with immense natural beauty and has a number of popular tourist spots in surrounding hills such as Galyaat, Thandyani, Shimla Hill etc.

It is also a gateway to several other tourist destinations in Mansehra, Gilgit and Baltistan.

Additionally, Abbottabad is located right on the CPEC corridor; meaning it would be hosting almost all the CPEC related trade traffic in coming years.
To realize this object, KP Government with assistance of designated departments can take following steps:
Identify new locations for building of quality TCKP Guest houses and camping sites for tourists in the area, and upgrade the existing ones.
Open tenders and invite private hospitality businesses to open their setups in the area, such as Serena, Avari and Pearl Continental Hotels etc.
Identify areas for construction of theme and adventure parks, chair lifts etc. to attract private investment.
Conduct a detailed research of the district to identify potential tourist spots where resorts can be constructed by both public and private sector as part of "Visit Pakistan" marketing campaign of 2018.
Promote tourism for Abbottabad through promotion campaigns on TCKP website and Television Ads, fairs and festivals, sporting events, craft shows etc.
Transport handling infrastructure needs to be remodeled and upgraded in order to accommodate incoming CPEC traffic;

Coordinate with Provincial Transport Department and Communication Department to improve road and telecommunication setup in these areas on urgent basis.
New truck and bus stands with state of the art automobile repair and maintenance facilities needed to be constructed.
Motels and resting spots for drivers and business tourists.
3.

Mining and Mineral Processing Zone
Mineral Production in Abbottabad (KP B. Statistics report – 2012-13)
| | | |
| --- | --- | --- |
| Sr. No. | Types of Minerals | Tonnes |
| 1 | Antimony | 28 |
| 2 | Bartyes | 251 |
| 3 | Coal | 962 |
| 4 | Copper | 14 |
| 5 | Dolomite | 15,400 |
| 6 | Feldspar | 150 |
| 7 | Fire Clay | 6,512 |
| 8 | Graphite | 410 |
| 9 | Heamatite | 450 |
| 10 | Iron Ore | 2,835 |
| 11 | Latrite | 19,150 |
| 12 | Lead | 07 |
| 13 | Lime Stone | 253,959 |
| 14 | Magnesite | 6,860 |
| 15 | Manganese | 240 |
| 16 | Marble | 360 |
| 17 | Phosphate | 125,327 |
| 18 | Red Oxide | 2,824 |
| 19 | Silica Sand | 7,835 |
| 20 | Soap Stone | 83,389 |
Abbottabad is rich with all types of minerals, including dimension stones and industrial rocks. Additionally, traces of heavy metals have also been found in the district making the region more competitive with respect to global market, following policy recommendations can be adopted:
A state of the art Mining and Mineral Processing Center can be constructed here:

Plots and basic utilities, i.e. electricity, gas, insurance, security etc. for potential investors in construction sectors.

A research institute on for mineral extraction and processing.

Technical Training Center

Local HQ of K-P Mining Services and Co.

Representative offices of K-P Mines & Mineral Development Department working on one window model to help investors get lease and other necessary approvals on easy terms and conditions.

Freight Handling & Customs Centre

The office of KP Mines & Mineral Development Department should offer regular assistance to industry in general on modern mining techniques, equipment handling and environmental safety.

Immediate surveys should be conducted to estimate the exact amount of heavy metals found in the district;

Assistance for geological survey could be sought from Germany, Italy Austria etc. (countries with experience of mining heavy metals).

Financial assistance could be taken from USAlD, DFlD etc.

x47 Mines 8: Mineral Development Department needs to prepare an investor's Brief that clearly quantify / identify the potential of mining minerals in the area, and state the current level of investigation for the total amount of minerals available.

To increase accessibility of local mine and industry owners to finance, K—P Government can use following options:

Establish a "Mineral Development Bank" for financial and technical support of mining industry.

Encourage all state owned and private banks to offer Islamic banking to the local owners.
4.

Carbon Credit Industry
District of Abbottabad is well resourced with forest cover, which amounts to 55,000 hectares of area (about 43.3 % of available land). The most common variety of trees found here include Kail, Spruce, Chir (Pinus roxburghii) and Deodar (Cedrus deodara) etc. As of now, the local population use it mostly for fire wood. If properly managed and incentivized, this industry has a lot of potential to grow. Plus, there is opportunity to earn some "carbon credits' with the available forest, as developed countries have well exceeded their quota of carbon emission and hence can buy it from Pakistan.
The Government of KP can act upon following recommendations to increase the efficiency of this sector:
Campaign of 'Billion Tree Tsunami' should be implanted in letter and spirit in the area.

The area under forest should be offered to international companies for carbon trading, through competitive bidding process.

The selected companies would be leased a selected portion of land under forest or land designated for plantation of forest.

Companies would primarily be responsible for protection of the forests. They could involve local community in this regard.

The revenue earned through carbon crediting would be shared appropriately between the companies, the Forest Department of KP and the locals.

For the preservation of current forest reserves in the area, the government should also collaborate with REDD+ Project in Pakistan (Reducing Emission from Deforestation and Forest Degradation), an initiative of International Centre for Integrated Mountain Development and WWF-Pakistan or any other project working on same agenda.

REDD+ Project officials would develop capacity development of all stakeholders in the area.

They would also provide consultancy to the stakeholders and independently monitor the progress of whole process.
5.

SWOT Analysis
Strengths:
The land of Abbottabad is fertile and a large area is covered with green forests that pulls the temperature down and makes the weather cool.

Literacy rate of Abbottabad is higher among other districts of KP. It bears quality educational institutions like Comsats and Ayub Medical College etc.

Abbottabad is rich with soothing scenery that attracts tourists around the country. It is also a hub of minerals.
Opportunities:
Resorts and Hoteling businesses could be opened to entertain tourists.

Mineral Processing zones could be established to generate sufficient revenue.

The area under forest could be offered to international companies for carbon trading, through competitive bidding process.

Owing to a higher literacy rate and eminent educational institutions scientific societies and research centers could be developed in this district.
6.

Conclusion
The district of Abbottabad is rich in deposits of minerals, famous tourist spots and 55,000 hectors of forest land with 56% literacy rate among masses. It provides immense opportunities with respect to training and development, so as to properly train the masses in different fields of life. It is recommended training and vocational institutes should be established their along with focusing on tourist industry as the said area is visited by hundreds of thousands of visitors every year. The area also provides ample opportunities with respect to development of Mineral and Mining industry due to the availability of huge natural deposits. If proper plans are made and executed keeping in view the regional diversity it would generate enough funds to cross the equilibrium line.